There Are Writers, and Then There Are Writers

Print This Post
By Paul S. Williams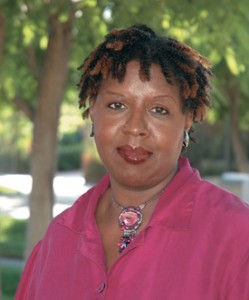 Nikki Grimes is a winner of multiple literary awards. Her young-adult novels tell painful stories in hopeful tones. None is finer than Dark Sons, her historical novel about Isaac and Ishmael.
Nikki is a member of Crossroads Christian Church in Corona, California. I got to know her when I was preaching there one summer. She once told me about the historical research that went into Dark Sons. Nikki spent countless days at a Jewish seminary researching the details of the biblical story. All told, Nikki spent a year researching one children's book. Accuracy was not negotiable.
Last winter I read Bird Cloud, the most recent book by award-winning author Annie Proulx. Bird Cloud is about her experience building a home on the North Platte River in Wyoming. How could one write an entire book about a house, you ask? With the historical background information and complexities of building a home in a remote place, Proulx had no problem filling 237 pages. If you've done your research and write well, you can even make a construction story interesting.
Which brings me to the sermon I preached one weekend. I did about three hours of research on the primary text, followed by another hour or so on the secondary text. The next day I started writing the first draft. It took three or four hours. I let things sit for a day or so, then spent a couple hours preaching the sermon to myself. That brought changes that hopefully added clarity and insight, as well as creating a flow to the message.
Two days later I spent another hour practicing the message when an illustration came to mind. I spent 30 minutes making sure I had my information correct on what it takes to turn sap into maple syrup. (If you are just dying to find out why, you can listen to the sermon at www.lbcc.org.) I then sent the latest draft to the programming and worship team so they could prepare images, slides, and whatnot.
The following day I spent about two hours finishing and memorizing the sermon, then preached it aloud once a day until the first service on Saturday evening. I made a few changes after that service, and then typed the sermon in manuscript form for my files.
All told I spent about 17 hours on a six-page sermon that took 22 minutes, 30 seconds to deliver. But Nikki spent a year to write Dark Sons. When I divide the page count of her book by the hours in 52 40-hour work weeks, I figure she did about 105 hours of research for each set of six pages in her book. In other words, Nikki gave six times as much effort per page on her book as I did on my sermon.
No wonder her books have won awards while my mantle is empty. I assuage my guilt by observing that Nikki does not have to write a new book every week. But somewhere deep inside, I know the truth. A little more discipline would go a very long way.

2 Comments
Leave a Response