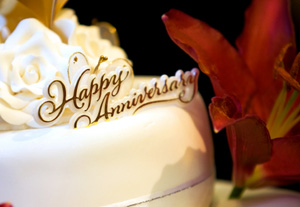 Maple Avenue Christian Church, 1300 Maple Ave., Macomb, IL, will be celebrating her 50th anniversary from 2 to 4 p.m., Oct. 2. There will be a program and refreshments; former minister Dr. Gary Carpenter will be the featured speaker. Former members, friends, and those who have attended MACC are invited to attend. Contact Myra Lo Arntzen, (309) 837-4054, for more information.
Elbert (CO) Christian Church will celebrate her 100th anniversary Aug. 12-14. Dan Reischel of Christ's Church of the Valley, Royersford, PA, will host a three-session evangelism-training seminar that weekend. There will be a barbecue after the morning service on Sunday, with an anniversary program starting at 2:00 p.m. For more information, call (303) 648-3275 or visit www.elbertchurch.org.
Sugar Grove Christian Church, Owingsville, KY, will celebrate her centennial in 2016. Francis Nash, now in his 48th year with the church, serves as minister. The church is also trustee of Workers for Mexico Mission, marking its 20th year of service across nine states of Mexico. Centennial celebration weekends are planned for April and October.