By Jim Tune
Much has been written about the psychology of success. Is it talent that enables success? The right connections? A positive mental attitude?
In the book Grit: The Power of Passion and Perseverance, Angela Duckworth argues that most success stories come down to one vital element: endurance. Toughing it out. Grit. Talent, Duckworth claims, is overrated: "We inadvertently send the message that these other factors—including grit—don't matter as much as they really do."
Duckworth writes:
To be gritty is to keep putting one foot in front of the other. To be gritty is to hold fast to an interesting and purposeful goal. To be gritty is to invest, day after week after year, in challenging practice. To be gritty is to fall down seven times, and rise eight.
The year 2016 tested my grit. I fell and I rose. I fell and rose again. I am accustomed to running through life, so it was disconcerting to discover there were days I felt as if I could barely walk. But I did. One day at a time, one foot in front of the other.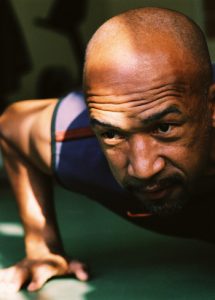 I've come to realize, after nearly 25 years in the ministry, that grit is an indispensable quality in the lives of people who are effective long-term leaders. I think if you are in ministry long enough you will—sooner or later—experience dark days of trial and discouragement. Maybe even months or years. Grit is the only way to stay in the race.
I was able to gut out 2016 only through grit, the encouragement of friends, and a healthy measure of God's grace. When you feel like quitting, grit is what keeps you showing up.
I just finished reading Shoe Dog by Phil Knight. It's a memoir of Knight's life and the extraordinary story of Nike, one of the greatest start-ups in business history. Knight began humbly, by selling shoes from the trunk of his Plymouth Valiant; he grossed only $8,000 his first year. Today Nike's annual sales top $30 billion. If you enjoy biographies or are a student of leadership, this book is for you. It's mostly a story about grit, as Knight encountered obstacles and absorbed setbacks that would have stopped a less determined man. Knight exhorts his readers: "Let everyone call your idea crazy . . . just keep going. Don't stop. Don't even think about stopping until you get there, and don't give much thought to where 'there' is. Whatever comes, just don't stop."
It's great advice, and it's similar to thoughts the apostle Paul shared during the trials of his ministry:
By no means do I count myself an expert in all of this, but I've got my eye on the goal, where God is beckoning us onward—to Jesus. I'm off and running, and I'm not turning back. So let's keep focused. . . . If any of you have something else in mind, something less than total commitment, God will clear your blurred vision—you'll see it yet! (Philippians 3:13-15, The Message).
I'm looking forward to 2017. Frankly, I hope it's an easier year. I want to run again. But I'm prepared to summon my grit if needed and walk or crawl if I have to.