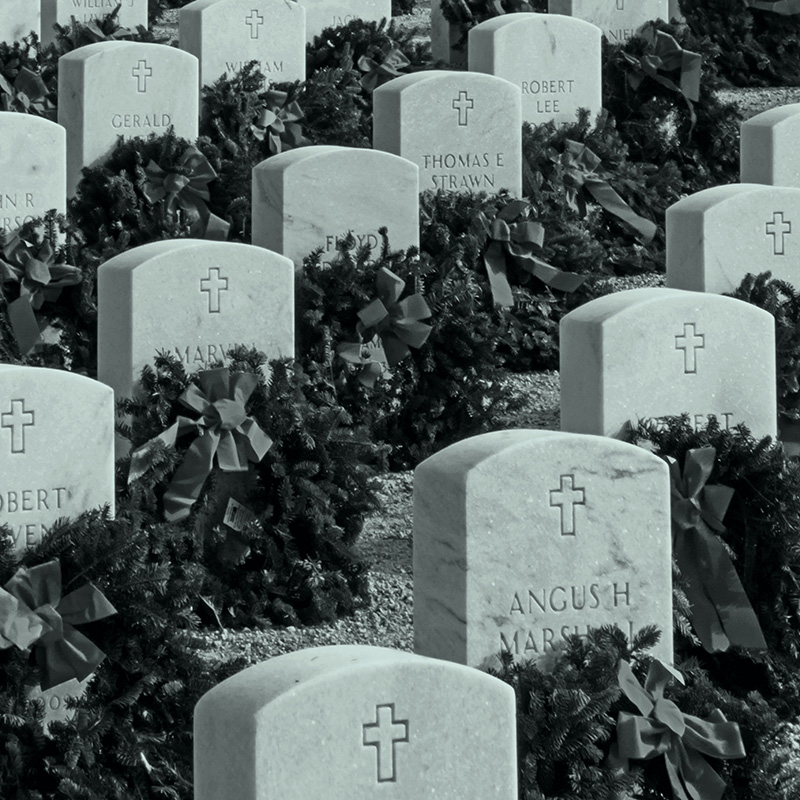 Send obituary information for CS@christianstandardmedia.com.
Gerald "Jerry" Gibson, 91, beloved husband of Normadeene Gibson for nearly 70 years, died Jan. 14, 2018, at the Salinas (CA) Memorial Hospital. In addition to his widow, Normadeene, he is survived by their four children: Joseph Gibson, Cindy Vale, Gerry Gibson, and Rebecca Henriksen; four grandchildren; and five great-grandchildren. He was born in Jacksonville, FL, the oldest son of Charlotte and Gerald Gibson Sr., and was one of eight children. He spent much of his younger life in Minnesota and California. He earned his Master of Theology from Lincoln (IL) Christian University and an honorary doctorate from Mid-South Christian College in Tennessee. His extensive career included serving as a professor of Greek and Hebrew with Minnesota Bible College and lecturing at the University of Minnesota. He was a missionary in Ghana, West Africa, where he and his wife established Ghana Christian College (now Ghana Christian University College), a Bible-based seminary that has educated hundreds of Christian leaders and continues to thrive. He also established Liberia Christian College. He served as the campus minister at the University of Illinois for many years, working with students from around the world as well as leading the Fellowship of Christian Athletes. He also served as chaplain for the Fighting Illini football team. He served as senior minister with the Webber Street Christian Church, Urbana, IL, for a number of years before accepting the role of president at Mid-South Christian College. After that, the couple moved to Lafayette, CO, where they started a new ministry, Worldwide Mission Outreach, again dedicating their time and talent to serving international students, student athletes, and anyone who needed love, support, and guidance. He performed thousands of weddings and baptisms. In addition to everything already mentioned, he also was the author of five books, a counselor, philosopher, scientist, and linguist. His love and ministry touched countless lives around the globe. A celebration of his life will be held at the Christian Church of Broomfield (in Broomfield, CO) at 2 p.m. April 21. (posted 1-31-18)
Ione Etta McEathron Williams, 99, died on Nov. 23, 2017. She was the last remaining child of Alexander and Ida McEathron, pioneer missionaries and church planters to the Flambeau Hills of northern Wisconsin. She was born Sept. 14, 1918, in Hillsdale, Barron County, WI. The family moved to the Mud Brook Valley west of Holcombe, WI, when she was 2. She was baptized at age 10 in the Chippewa River by her father. At an early age she began teaching children's Sunday school classes and serving as Sunday school secretary. She was active in Christian Endeavor at Highbanks Church of Christ in rural Holcombe, one of many churches started by her circuit-riding father. She graduated from Ladysmith High School in 1937. She married George Williams on Christmas Day, 1938. After his return from serving in World War II, they raised three daughters in Sugar Grove, WI. She called Sugar Grove Church of Christ her home church for almost 80 years (from 1939 until her death). She taught junior and adult classes and daily Vacation Bible School for children. She was a 70-year member of the American Legion Auxiliary. She was a gentle, loving, and cheerful wife, mother, grandmother, and homemaker. She worked alongside her husband doing farm work and providing food for the family's needs. She enjoyed writing poetry and, at age 70, published her autobiography, Living in the Mud Brook Valley, about growing up the daughter of an itinerant preacher. She enjoyed genealogy and local history and produced several articles for local publications. She was a painter and woodcarver who also enjoyed knitting, crocheting, and sewing. She enjoyed the beauty of God's creation and sharing her outdoors knowledge with her children. She is survived by three daughters, five grandchildren, and nine great-grandchildren, among others. Funeral services were conducted Dec. 2, 2017, at the Sugar Grove Church of Christ. Burial was at Sugar Grove Cemetery. (posted 1-27-18)
Jimmie Olin "Jim" Pierson, 80, an expert in disability ministry, died Jan. 4, 2018, in Tennessee after a brief battle with cancer. He was the founding director of the Christian Church Foundation for the Handicapped (which became Christian Churches Disability Ministry, and now Ability Ministry) in 1984 and served as its president until 2009. He served as executive director of the East Tennessee Children's Rehabilitation Center in Knoxville from 1967 to 1984. He was a published author (No Disabled Souls, Exceptional Teaching: A Comprehensive Guide for Including Students with Disabilities, and Just Like Everybody Else) who also served for several years as a special education consultant for Standard Publishing. He taught at Christian universities and directed seminars and workshops on how the church can minister to persons with disabilities. Mr. Pierson was born in Fall Branch, TN, son of Bascom and Georgia Pierson. He has two sisters, Peggy Doty and Barbara Zollman. He married Norma Grubbs, June 11, 1963. He is the father of three girls, Rebecca Pierson, Rachel Simpson, and Erika Nazerias; grandfather to six: Derek, Sean, Haley, Julie, Alexander, and Elaina; and great-grandfather of one, Mia. He was valedictorian of Fall Branch High School in 1955. He earned a BA from Milligan College in 1959. He earned an MA from the University of Tennessee in 1962, and completed postgraduate work in special education and speech pathology from 1965 to 1977. He received an honorary Doctorate of Humane Letters from Milligan College in 1991. He served as an associate professor of English and speech at Johnson University from 1960 to 1967 and as a part-time associate professor of special disabilities education from 1967 to 2017. He was an adjunct professor in special education at Milligan College from 1978 to 1995. He was the 2003 recipient of the Henri Nouwen Award, which acknowledges individuals who reflect compassion, commitment, and dedication to ministry as well as servanthood that values and esteems people with developmental disabilities. He toured the world to raise awareness for disability ministry. He served on many boards and committees in support of those with special needs. He also was an avid gardener with a particular interest in hostas (he had more than 200 varieties). He was a longtime member of Woodlawn Christian Church, Knoxville, where he served in many capacities: elder, chairman of the Disability Ministry Team, and Sunday school teacher, among them. Visitation and a celebration of life service was at Woodlawn Christian Church on Jan. 7; graveside service and burial was Jan. 8 at Woodlawn Cemetery, Knoxville. In lieu of flowers, memorial contributions may be made to the Jim Pierson Memorial Scholarship Fund, Johnson University, 7900 Johnson Drive Knoxville, TN 37998; Abilityministry.com; or Woodlawn Christian Church, 4339 Woodlawn Pike, Knoxville, TN 37920. Gentry Griffey Funeral Chapel is serving the family; an online guestbook is at www.gentrygriffey.com.